Partners ...
Here are a few of the partners around the world that make it possible to conduct the Demand Forecasting and Planning Workshops in your area.
Partners that have hosted CPDF Workshops in the past
CHINA: Eurasia Events (Shanghai)
TURKEY: SmartAge Management Technologies (Ankara)
SmartAge Ma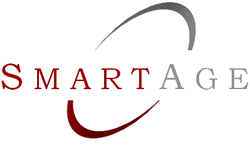 nagement Technologies and Consultancy is an engineering and consultancy company which was founded with an advanced and innovative vision and base on over 20 years of experience. It is provider of innovative and value added business and engineering solutions to a broad range of customer. The overall aim of SmartAge business and engineering solutions is to develop sustainable competition of its customer. It provides effective solutions to its customers with its continuously developing global business solutions. SmartAge has the partnerships and collaborations with the domestic and international the leading business solution provider companies and institutions.
Our vision is to become an innovative pioneer in Turkey that custom made high value added business and end engineering solutions to its customers and reach to a global level in this respect.
Middle East: Saber Middle East (Dubai, UAE).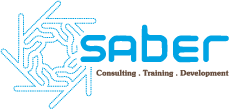 Saber Middle East is a vibrant Consulting and Training firm dedicated towards serving companies in the Middle East & North Africa region to achieve Operations Excellence. It is lead through partners who have over 20 years of international experience in USA, Brazil, the Middle East and Gulf Cooperation Council countries.
Saber Middle East ensures transferring to its clients the knowledge about best-in-class practices to unleash their potential in Operations, Supply Chain & Logistics, and take their business and financial performance to higher levels. Its training and development arm, Saber Academy, builds core competencies through providing certified programs that cover a wide range of topics including Supply Chain Management, Sourcing and Procurement, Demand Planning and Forecasting, Warehousing and Inventory Management, Logistics and Distribution, and Customer Service Excellence among others.
Its mission is to help companies improve their performance and develop their talents to sustain competitive advantage leading to growth. For more details, please visit www.saber-mena.com
Our mission is to develop innovative products, services and capabilities in the global scales cooperating with local and international institutions and offer effective solutions to local companies and institutions in order to increase their productivity and effectiveness
INDIA: Aarsh Management Solutions (Gurgaon).

Aarsh Management Solutions is a dedicated analytics solutions provider focusing on products, advisory and training. It has been funded by Department of Information Technology, Govt of India, and backed by IIT Kanpur which is among the most reputed technical institutions of the world.
Aarsh is led by a team of eminent professionals and academicians. Its primary aim is to provide rigorous, cutting-edge and practitioner oriented solutions at affordable costs.
Aarsh currently has two business verticals - Risk Management and Supply Chain Management. Aarsh has developed Predicta for easy, accurate forecasting. Its an MS Excel add-in which can be used by a wide range of industry professional for business forecasting. Its one of the most affordable solutions in the market for professionals and can be customized for a wide range of industries. To know more visit http://predictasolutions.com
CANADA: Jaguar-APS, Inc. (Toronto).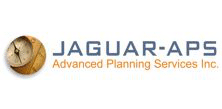 Jaguar Advanced Planning Services Inc. is a consulting and training company located in Toronto, Ontario, Canada. Our primary focus is Demand Planning, Demand Forecasting and Sales and Operations Planning processes and related systems/software. As your strategic partner, Jaguar Advanced Planning Services Inc. takes a holistic view of your organization first. Our goal is to target the right opportunities that will increase your profitability and maximize your return on investment.
Our mission, as your consulting partner, is to improve efficiencies and reduce operating costs within your organizations demand and supply chains, and to enable you to deliver a higher level of customer service. We achieve this by focusing on transforming any or all of these three key areas: people, process, technology.
We lead our clients to achieve these objectives by transferring our expert knowledge, designing best in class processes, managing change, identifying winning strategies, applying proven methodologies, and integrating effective technologies. We are committed to our clients success by building an environment which combines the energy of our partners and associates and returns high value to all stakeholders
Saudi Arabia: Prime HR Solutions (Riyadh).
Asia Pacific Region: Long Trends Pte Ltd (Singapore).

Long Trends Pte Ltd is an independent business intelligence provider with solid track records in producing and organizing premier business events in Asia Pacific Region. The company has a successful record in producing and organizing top notch business events in Mainland China, Singapore, Thailand, Malaysia, Indonesia, Hong Kong as well as the Middle East. Most of Long Trends clients are fortune 1000 companies and prestigious government or non-government organizations. Long Trends events cover most of the key industry areas with particular focus on Energy Resources, Commodities; Mining, Finance; Capital Market, Pharmaceutical; Healthcare, Maritime; Transportation, Utilities; Engineering, Telecom; IT and others.
Head Office: #08-38, Toh Guan Centre, 21 Toh Guan Road East, Singapore,608609 Tel:65-63162098;Fax:65-64048964
China Representative Office: 98 Xiong Tian Road, Long Ping Hi-Tech Park, Changsha, Hunan, China, 410125. Tel: 86-731-82959138 Fax: 86-731-82959139.
Website: www.long-trends.com
Asia Pacific Region: YF-Asia Pte Ltd (Singapore).

YF Asia Pte Ltd specializes in the development and execution of corporate seminars, workshops, and trainings. We have formed lasting relationships with local and multinational clients throughout South East Asia, the Middle East, and the African regions.
With a fresh outlook on corporate event management, we have gained the trust and respect of the industry in just a few short years. Our unique programmes have an interactive and practical approach towards professional advancement, catering to different seniority levels.
Having worked for various sectors, including a number of niche fields, we offer a wealth of knowledge and experience to our clients. All our corporate trainings are developed based on meticulous industry research, keeping up with the fast-paced global market.
We also offer customization capabilities, organizing programmes that are tailored according to an organization's specific challenges. Our specially made courses can span the length of a year and can be delivered onsite.